Ermenegildo Zegna x Maserati
Ermenegildo Zegna X Maserati
Ermenegildo Zegna Collection for Maserati: a line of products that captures the energy and essence of both brands, frees them and transforms them into beauty. Under the sign of Trident.
An endless journey into the heart of elegance and luxury. The iconic collaboration between Maserati and Zegna reveals new frontiers of Italian excellence, in a continuous exploration and celebration of the creativity and mastery of Made in Italy craftsmanship. Cutting-edge technologies, century-old knowledge and traditions, fabrics and cars, merge into new and more exclusive works of art. In the sign of tradition, contemporary products of the highest quality are born. Products developed with passion, an exclusive range of tailoring, knitwear and accessories, for a unique and authentic style.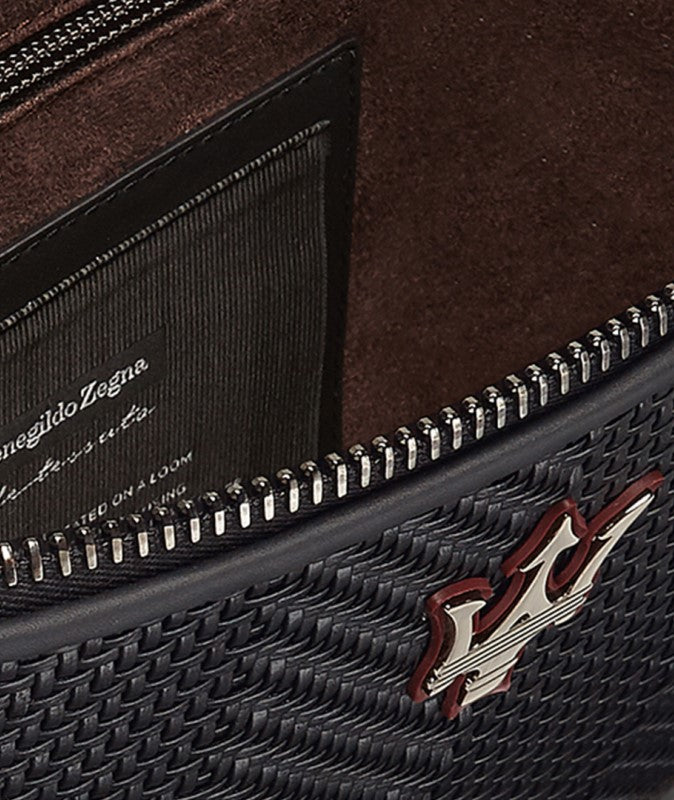 A line of unique and innovative products, created and developed exclusively by Ermenegildo Zegna. Very thin threads of tassel are woven with wisdom and mastery on a frame, replicating the traditional method of weaving fabrics. The result is a premium leather fabric, a precious material, light and pleasant to the touch, similar to cashmere for softness, but different from any other.